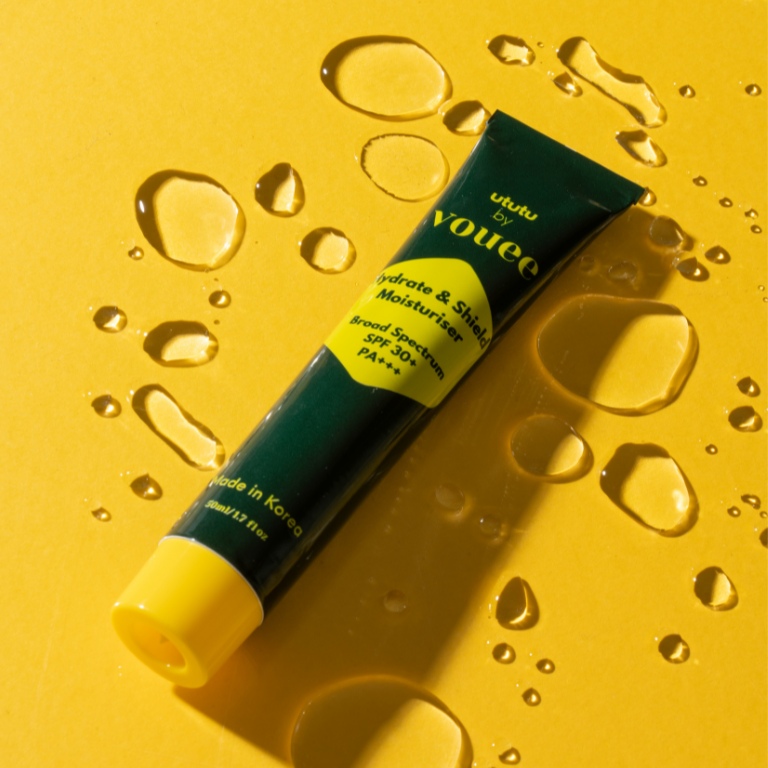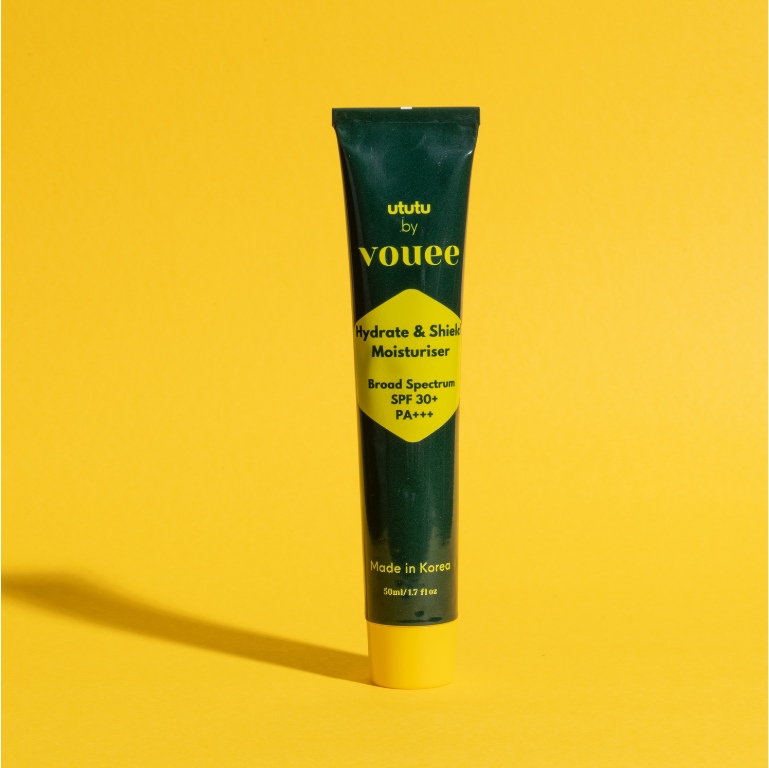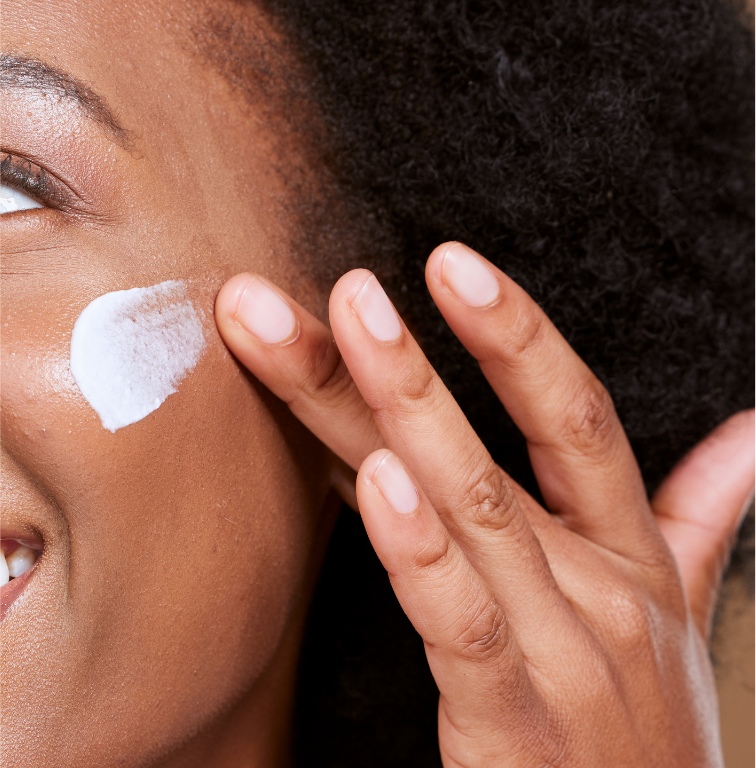 UTUTU SPF Moisturiser (50ml)
SPF 30, Broadspectrum, PA+++
UTUTU Hydrate and Shield Moisturiser helps you unlock the luminosity of your melanin-rich skin. Experience deep hydration, broad-spectrum sun protection, and a radiant complexion all in one exceptional formula. Let your skin thrive with the nourishment and protection it deserves.
UTUTU -pronounced [oo-TOO-too], is the word for 'Morning' in the IGBO.
We are not shipping this product to the US at this time.
Feel the difference with UTUTU
UTUTU is specifically designed for melanin-rich skin, meaning there is no pink or white cast with this product.
UTUTU ensures that the skin receives the maximum benefits without leaving a heavy or greasy residue. It does not leave a sticky or tacky feeling on the skin
UTUTU quickly allows you to complete your skincare routine efficiently, saving you precious time. It provides a smooth canvas for seamless makeup application
Designed to provide skincare benefits and still defend against harmful UVA and UVB rays and helps prevent resultant premature aging and sun damage.
No white cast
Non-greasy but glow
Quick Absorption
Protection
OCTOCRYLENE
Protect skin from both UVA and UVB rays
OCTINOXATE
UVB protection and filters a portion of UVA rays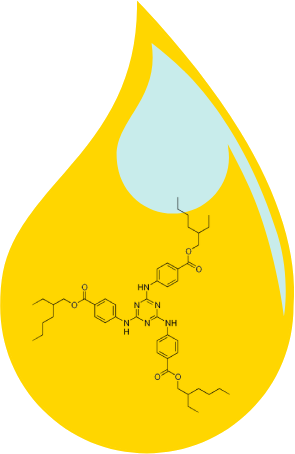 ETHYLHEXYL TRIAZONE
Helps protect skin against UVB rays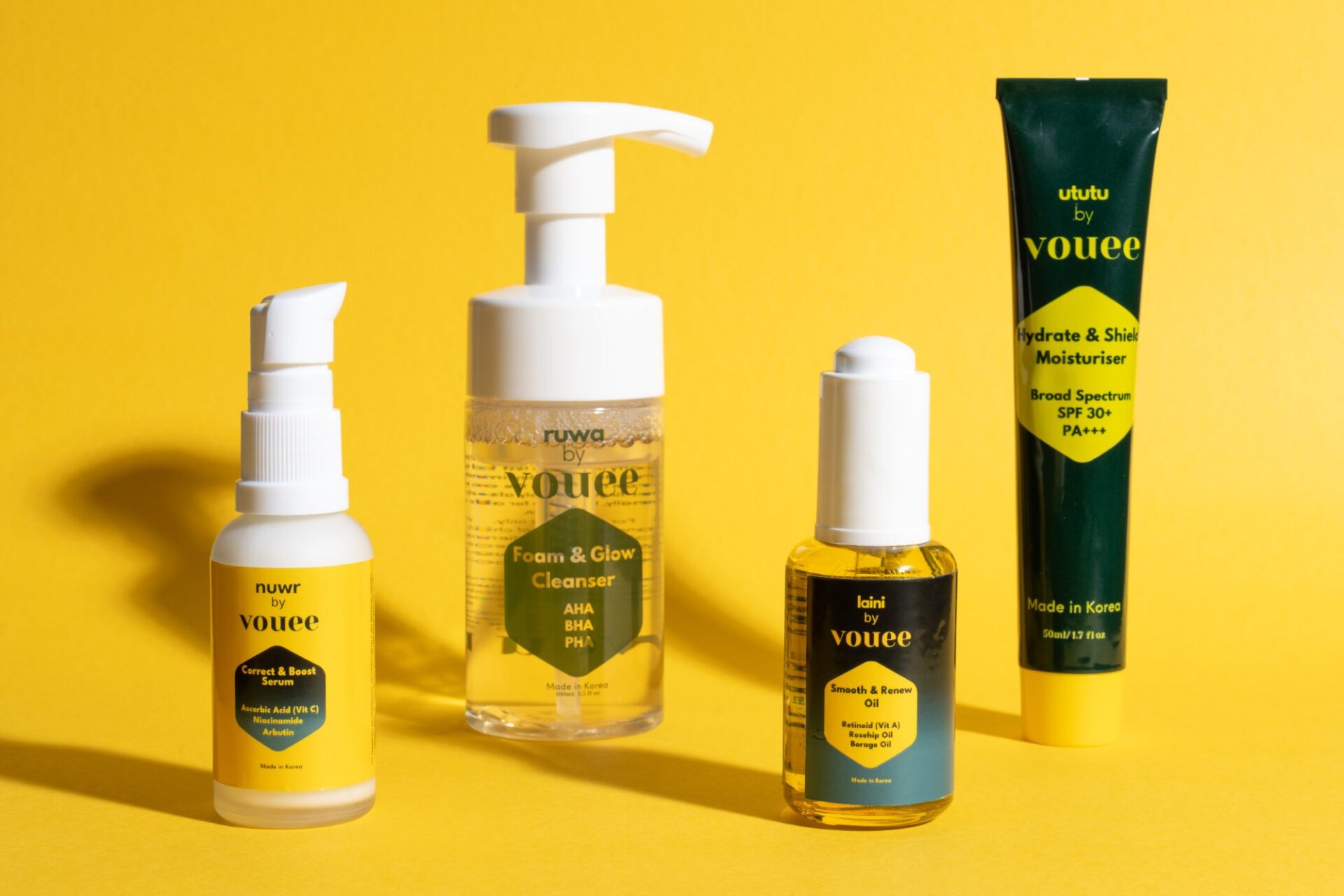 As with all skincare products, we recommend a patch test before use. To learn how to do a proper patch test, click here!
Step 1: Cleanse your face with our RUWA Foam and Glow cleanser and pat dry. Ensure face is still damp.
Step 2: Incorporate your toner, serum, and other steps as needed.
Step 3: Take a small amount of UTUTU Moisturiser and gently massage it onto your face and neck using upward, circular motions. Pay attention to areas that may need extra hydration, such as the cheeks or forehead. Our UTUTU Moisturiser is specially formulated to offer sun protection so be sure to cover your face and neck.
Step 4: However, if you're using another moisturiser :-(, without SPF during the day,, it's essential to follow up with a broad-spectrum sunscreen with at least SPF 30. This step ensures that your skin is shielded from damaging UV rays and helps prevent premature aging and sun damage.
Step 5: Follow up with makeup or head straight out and get your glow on!
We recommend using UTUTU Moisturiser every morning as part of your day routine. Top-Up as Needed: Throughout the day, if you feel your skin needs an extra boost of hydration, feel free to reapply a small amount of UTUTU Moisturiser as needed. Listen to your skin's needs and adjust your moisturizing routine accordingly.
Please note that the use of Vitamin C in any form may increase your skin's sensitivity to the sun. It is important to use a daily moisturiser with sun protection to further shield your skin from harmful UV rays. Our UTUTU Moisturiser is a great option that provides broad-spectrum sun protection (SPF 30) and hydration, while also promoting a healthy, radiant complexion.
Incorporate UTUTU Hydrate and Shield Serum into your daily skincare routine to maintain healthy, radiant skin.
Hydration and Nourishment
Moisturizing our face helps replenish and lock in essential moisture, keeping our skin hydrated and nourished. It prevents dryness, flakiness, and tightness.
Melanin-rich skin tends to be more prone to dryness. By providing optimal hydration, moisturisers support the skin's natural functions and promote a healthy, vibrant complexion.
Maintaining Skin Barrier Function
Moisturisers play a vital role in maintaining a healthy skin barrier. They create a protective layer on the skin's surface, helping to defend against external aggressors and locking in moisture.
Melanin-rich skin can be more susceptible to environmental stressors. By preserving the skin's barrier function, moisturisers help improve resilience, protect against moisture loss, and promote overall skin health.
Enhancing Skin's Natural Radiance
Moisturizing is essential for promoting a radiant and glowing complexion. By providing the skin with optimal hydration, moisturisers help to improve the overall appearance and radiance of the skin.
Melanin-rich skin can be more prone to uneven skin tone, and regular moisturizing helps to revive the skin, imparting a healthy glow and a more vibrant, youthful-looking complexion
We do not private label. Every product is made from scratch by choosing individual ingredients and lovingly formulating for melanin-rich skin.
We formulate in South Korea because of the years of experience in cosmetology. It also gives us access to unique ingredients profiles.
Our market research is perofrmed on a diverse mix of melanin-rich skin tones to ensure we are formulating for your skin.
Ingredients
Additional information
Reviews (0)
Q & A
Ingredients: Aqua, Octocrylene, Ethylhexyl Methoxycinnamate, Glycerin, Ethanol, Ethylhexyl Triazone, Butyl Methoxydibenzoylmethane, Ethylhexyl Salicylate, Butylene Glycol, Caprylic/Capric Triglyceride, Cetyl Ethylhexanoate, Butyrospermum Parkii (Shea) Butter, Simmondsia Chinensis (Jojoba) Seed Oil, C14-22 Alcohol & C12- 20 Alkyl Glucoside, Cetearyl Alcohol, Glyceryl stearate, Phenoxyethanol, Stearic Acid, Arachidyl Alcohol, Carbomer, Behenyl Alcohol, Potassium Hydroxide, Disodium EDTA, Arachidyl Glucoside, Ethylhexylglycerin, Polyamino Sugar Condensate
Only logged in customers who have purchased this product may leave a review.
Q & A
There are no questions yet